Rustic Barn Wedding Photography Bridal Shoot
A relaxed evening photography session at the fantastic Chidham Barn in Chichester, Sussex.
I decided to take advantage of all this incredible sunshine! I organised an evening bridal shoot at a local Barn Wedding Venue. Chidham barn has such a rustic charm, it's set in beautiful countryside and has the perfect mix of textures and features so if you're looking for a wedding venue that's relaxed yet special, this is your place!
I asked Clare at Clare Arent Ceramics to create a bouquet for me, we used a mixture of warm colours and rustic foliage for this multi-textured bouquet. Clare used many of the flowers and foliage from her own garden and I provided some seed pods and silver pennies from our allotment. The mustard coloured ribbons tied it all through perfectly.
Fennel flower and poppy seed pods made up the button holes…
You can't beat a headdress for that boho style, love that ivy…
There are so many hidden gems and features here to choose from. I love all the different textures, old walls with lichen and beautiful foliage give a dreamy feeling to the images…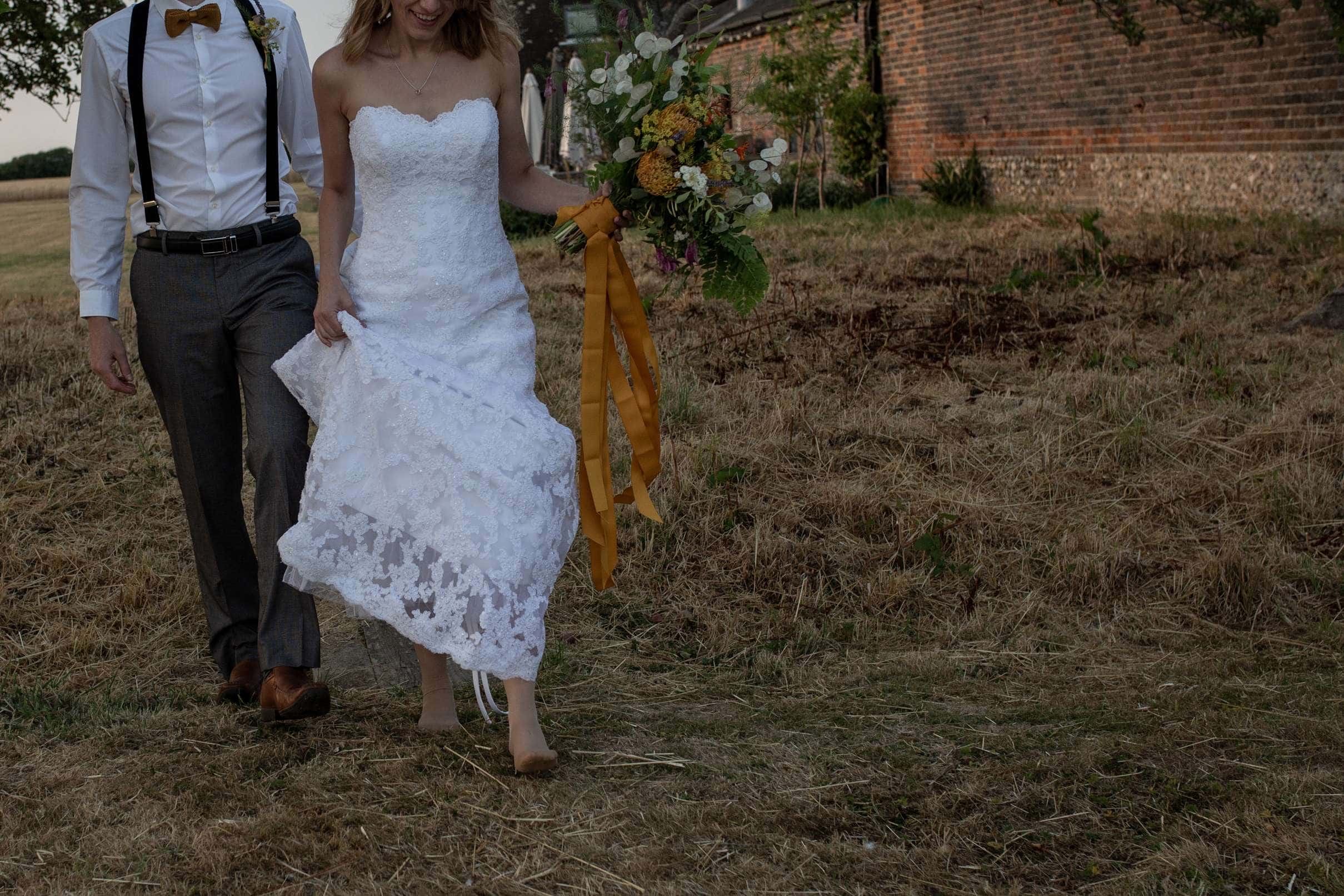 If you are planning a rustic barn wedding do get in touch I'd love to help you capture all that unbridled colour and texture!
Flowers: Clare Arent Ceramics
Venue: Chidham Barn